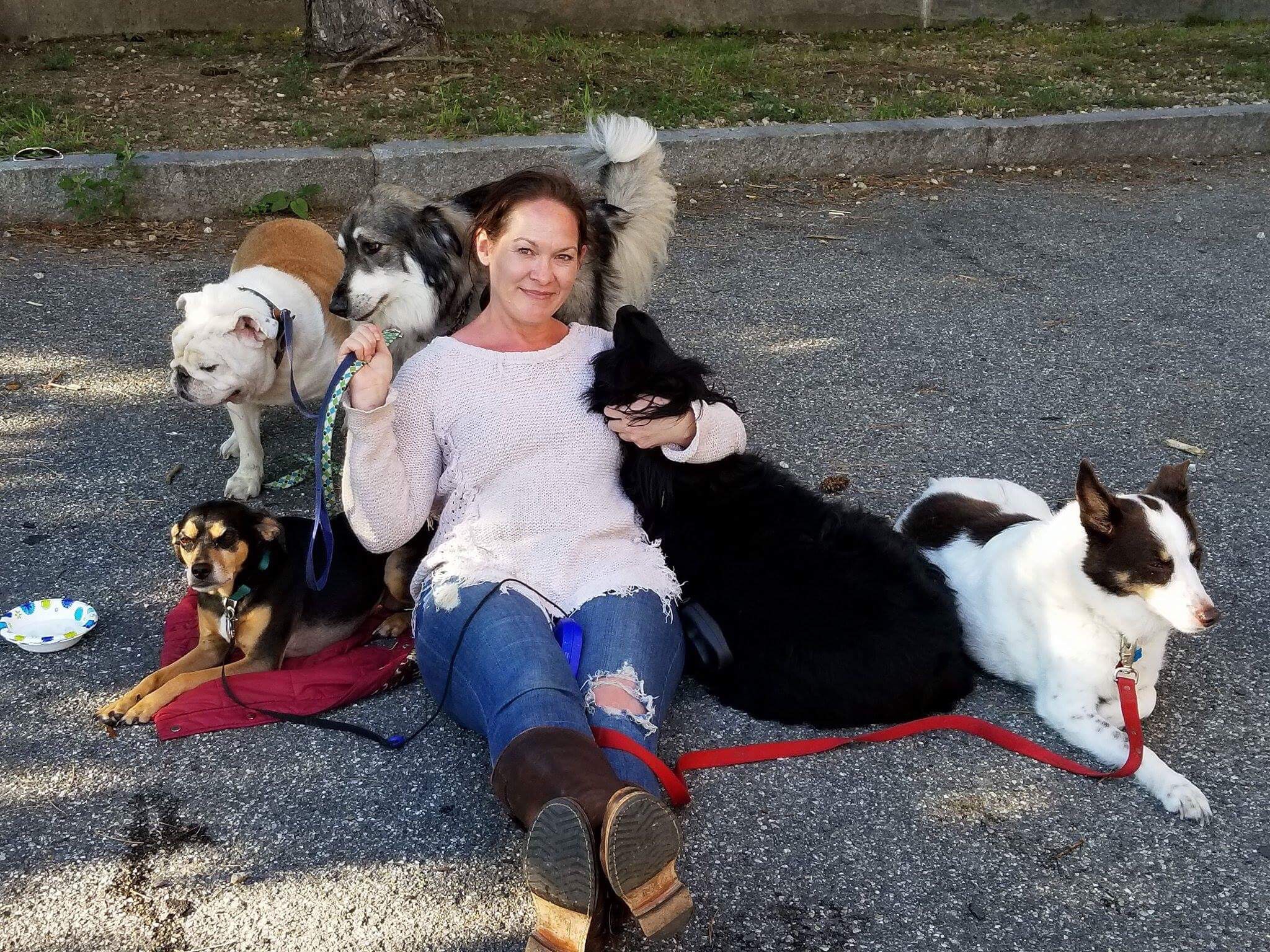 I just got off the phone with Castle Rock… they are heading to my studio to set up shop. This will be the second season that they are using my studio as a greenroom… it's right on Main Street, has a bathroom, a kitchen, and comfy seating. So, you know what that means… Pennywise's butt has been on my sofa. (I also still have his sunglasses, but that's a story for another time).
When they were here for season one, my studio was the Castle Rock Bookstore. It looked pretty bad-ass, considering you could BARELY make it out while watching the actual show. But guess what? I got to keep the awning. Thankssssss Castle R ock!
I was actually an extra for season one. I was a dog-walker. I had to convince FIVE dogs, that have never met, to act like they had their shit together. I knew the dogs, they just didn't know each other. I had my Cosmo Kramer, who would NOT leave my side for the next 14 hours. Then I had my friend's husky that was shockingly well behaved.. then Dozer the bulldog that could give 2 shits about his potential claim to fame, then a MinPin that wanted to meet the entire cast and lastly, my neighbor's Aussie, that acted like none of the Castle Rock rules applied to her. It was a beautiful day in August… probably in the high 80's… and the scene was supposedly happening in the Fall. I was in jeans, boots, a wool sweater and a down vest… managing 5 dogs. Can you say SWAMPASS. The gig was supposed to be 2 hours tops… but because of all the local morons that kept interrupting, we were there 14 hours! Did any of you see me walking 5 dogs down the streets of Castle Rock? Of course you didn't. The scene was cut from the episode. I'm not bitter, but Cosmo is. At least Rose from '2 1/2 Men' said my dog was cute… that made Cos feel famous af.
I'm excited to find out what my studio will be this time around… maybe they will give it a fresh coat of paint and fix the siding? Then again, they picked Orange, MA because it's a dump. A girl can wish…..
Stay tuned!